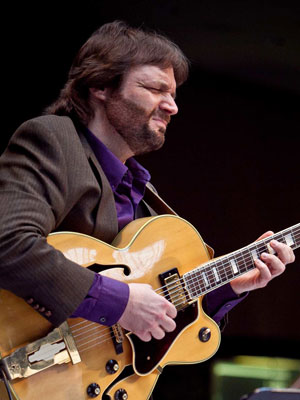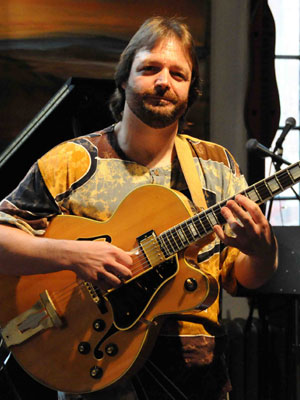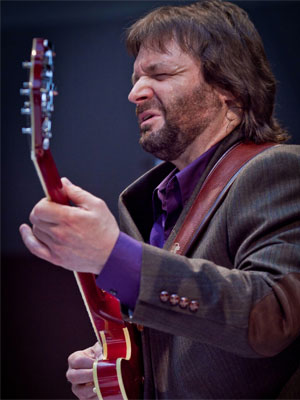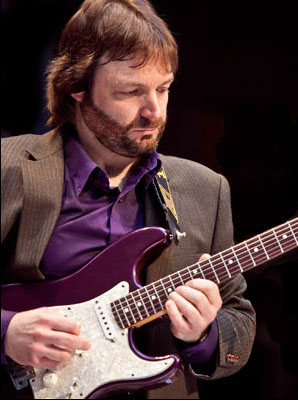 Philadelphia born and respected favorite, David Joel, began playing guitar at 9 years old. Growing up cutting his teeth playing in rock bands in the early 1980's, he earned a Bachelor's Degree in Boston, MA from Berklee College of Music, a Master's Degree from New England Conservatory (Boston, MA) and followed up with a stint for a number of years as an Instructor at Berklee. His musical travels have included Japan, Europe and throughout the Boston, Washington D.C. areas.
A sweeping scope of musical experience as a performer (including 43 years of playing), composer and over 30 years as an instructor, has yielded David a large and diverse range of abilities to express, create, entertain and educate in a wide breadth of aesthetic musical styles.
As a solo guitarist, Director/Composer of The David Joel Quartet – a contemporary jazz-fusion group, and with various jazz and high society ensembles, David performs regularly throughout the tri-state area. A Philadelphia resident, he is the proprietor of the David Joel Guitar Studio where he offers lessons to students of all ages and in all styles.
The David Joel Quartet released its first studio disc, "Spiral Sky", which received radio play on 150 stations worldwide; it was #1 on the Roots Music Report in Pennsylvania #7 Earshot Jazz Chart in Canada.The group was selected for inclusion in the 2008 – 2009 Pennsylvania Performing Arts on Tour (PennPAT) Roster (an organization which supports performance engagements by funding presenters in DC, DE, MD, NJ, OH, PA, VA, WV and the US Virgin Islands)